Rising Stars
Overview
Entering its 21st year in 2019, Rising Stars is a classical music competition with each finalist select participating in a concert at Algonquin Arts Theatre. The program is open to all high school students in the State of New Jersey and features a guest mentor who will provide feedback to each finalist on the concert day.
Audition information is distributed to high schools across the State of New Jersey. This program is open to only students who will be in high school. Students will submit a recording of a classical music selection that, if selected as a finalist, they would perform in concert at Algonquin Arts Theatre on Wednesday, November 13. 2019.
Program Sponsor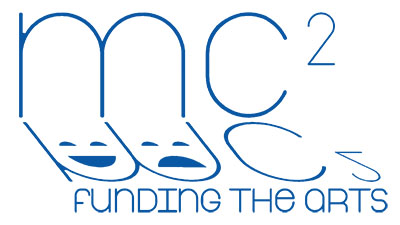 The Audition
Students must complete an application and submit an audition video recording by 11 p.m. on Sunday, October 20, 2019 to be considered.
The music selection must be from a sonata, concerto, etude, aria or art song that is no longer than 5 minutes. Pop, rock, jazz, gospel and Broadway pieces will not be considered.
Audition videos are to be recorded using a camera (cell phone recording is permitted), uploaded as a link a file or video hosting site or to YouTube and emailed to [email protected] Staged concert performance recordings will not permitted. Record a video exactly the way you would audition live. Memorization is required. Audition must include a live accompanist.
If students need assistance finding an accompanist, please contact [email protected]
Selected students from the audition will be contacted by Friday, November 1.
The Concert Day
All finalists must be available to attend the Algonquin's Rising Stars concert on Wednesday, November 13. Students should prepared for an 8 a.m. dress rehearsal, followed by public performances at 10 a.m. and 12 p.m. Tickets to the public performances are free of charge.
Our guest mentor will watch rehearsal as well as each concert and provide feedback in between each appearance on our stage. Following the second performance, the guest mentor will host an informational question and answer session and provide additional insight regarding the breakfast and lunch will be provided for all finalists. We can provide a letter for your school regarding your participation as it relates to absence.
Students are responsible for providing their own accompanist (if required). We can help students find a local accompanist, however please let us know on your audition form if you will require this service.
The Benefits
Algonquin's Rising Stars have a unique opportunity to publicly perform a classical selection and receive feedback and coaching from professional mentors who are active in the classical music industry. Participation can be an asset on a college application and also an opportunity to network.
The Mentor
Edward Perretti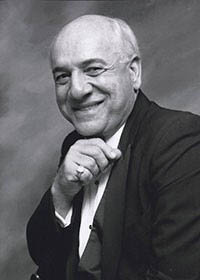 Edward Perretti, educator, operatic performer, director and orchestral conductor is a lifelong resident of New Jersey. Mr. Perretti has spent over forty years in the music profession making his professional New Jersey debut with the NJSO in 1979 in a production of Verdi's "La Forza Del Destino," directed by Maestro Alfredo Silipigni, then director of the company. His professional New York debut was with The New York Grand Opera, under the direction of Vincent La Selva in Central Park, as Radames in Verdi's "Aida". He has been a leading tenor with that company since, not only singing almost every major tenor Verdi role, but the tenor leads in operas by Pucchini, Bizet, Mascagni, Boito, Donizetti, Giordano, Leoncavallo, Ponchielli, Bellini and Gounod. He was also the first tenor in the metropolitan area to sing the role of Eleazar from Halevy's "La Juive," since Cruso last sang it at the Met in his 20s, and before its Met revival. During the performance he also wore one of Caruso's costumes! Under the tutelage of his vocal coach, Armen Boyajin, Mr. Perretti has amassed a repertoire of over forty leading tenor roles. He has sung at venues throughout the world and is particularly remembered for his portrayals of Canio in "I Pagliacci" and "Otello".
Ed was recently featured at the Algonquin Arts Theatre as Director and performer in the staged opera concert of Puccini's "La Boheme" (April 2019).