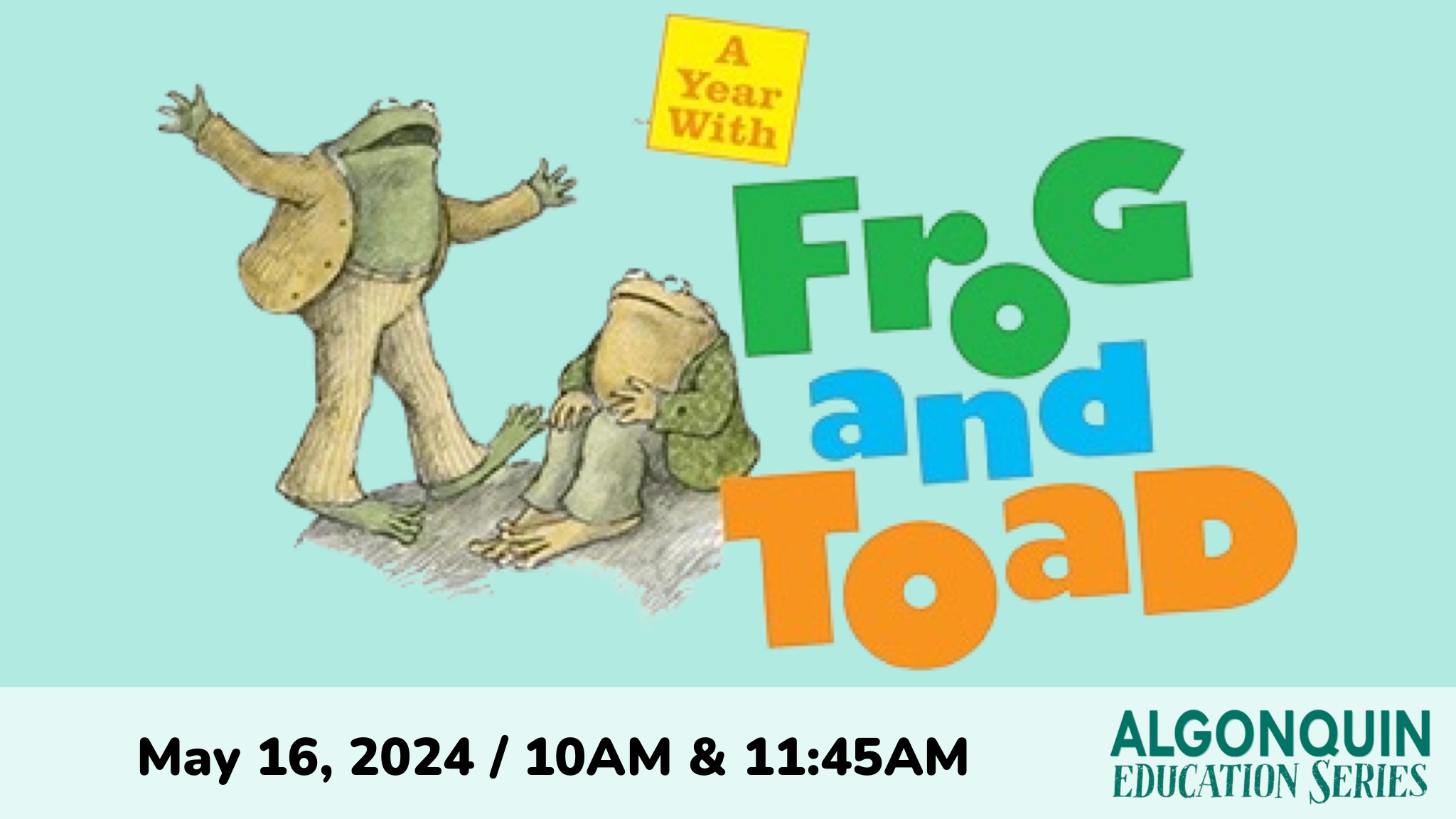 A Year With Frog & Toad
Thursday, May 16, 2024
Arnold Lobel's well-loved characters hop from the page to the stage in this musical which celebrates friendship through the seasons.
Performances
Tickets
$12 - Individual Sales
Available online or from the Box Office at 732-528-9211.
$10 - Education Groups of 10 or more
Email Julie Nagy at
[email protected]
or call 732-528-9224 for group reservations.
Synopsis
"A Year with Frog and Toad" based on Arnold Lobel's well-loved books, and featuring a hummable score by Robert and Willie Reale, this whimsical show follows two great friends - the cheerful, popular Frog and the rather grumpy Toad - through four fun-filled seasons.
Waking from hibernation in the Spring, Frog and Toad plant gardens, swim, rake leaves, go sledding and learn life lessons along the way. The two best friends celebrate and rejoice in the differences that make them unique and special. Part vaudeville, part make believe... all charm, A Year with Frog and Toad tells the story of a friendship that endures throughout the seasons.
This performance fulfills the following State of New Jersey Core Curriculum Standard(s) and Algonquin Arts Performance Component(s):
21st Century Life and Careers (LIFE), Comprehensive Health and Physical Education, Visual and Performing Arts (VPA), Language Arts Literacy (LAL), Music Education (MUS)
Event Information
Event Information:
Running time: 60 minutes
Intermission: No
Age: Grades K-3
Seating for Algonquin Education Series performances is assigned by the Education Director to ensure that schools will be seated together to the extent possible and to expedite the arrival and departure process. Individual ticket purchasers will be grouped together, general admission seats.
Credits
Plaza Theatrical
Sponsors
Interested in sponsoring a show at Algonquin Arts Theatre? Call 732-528-9211 for information.