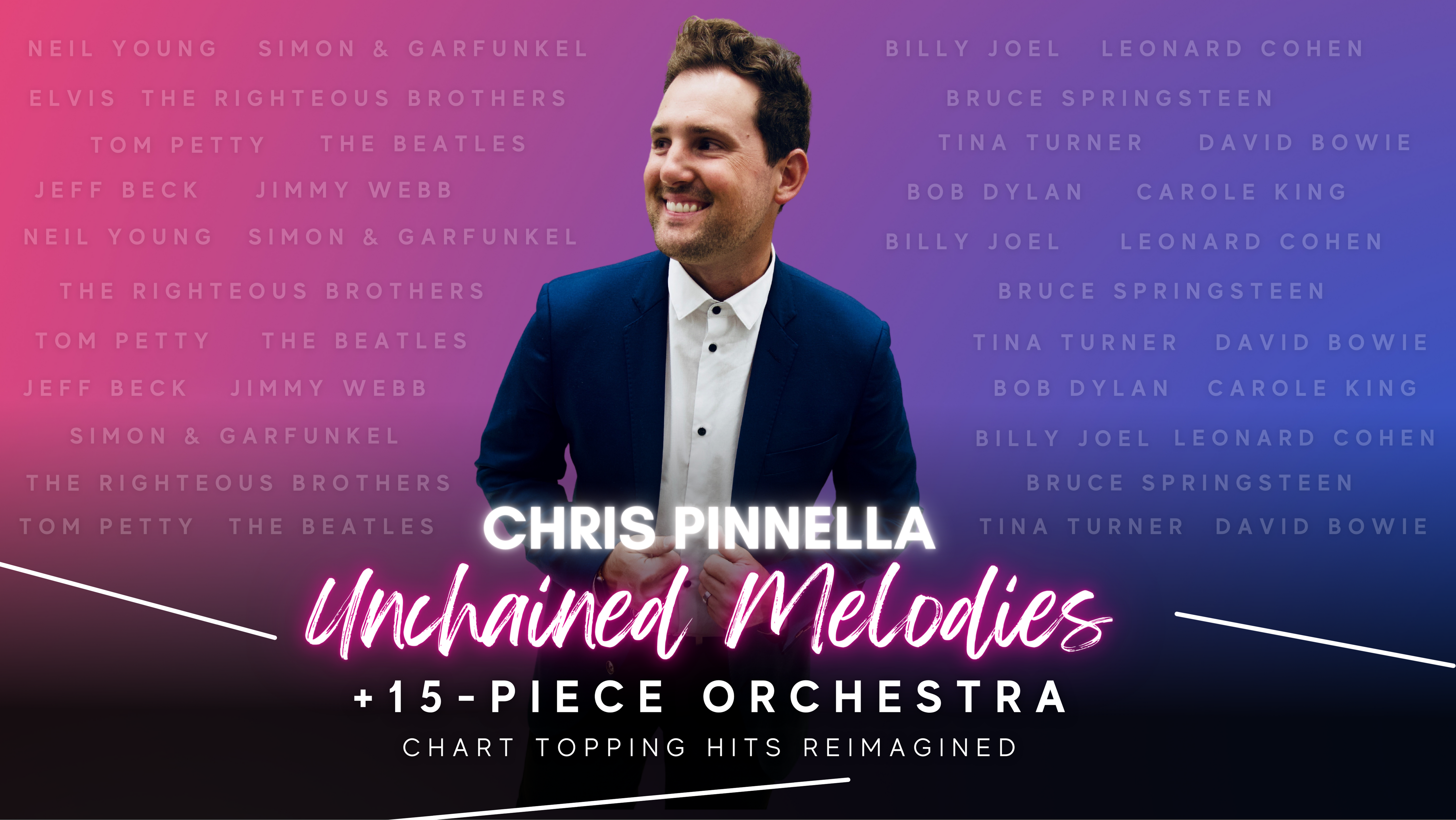 Chris Pinnella's Unchained Melodies
Sunday, March 24, 2024
Chart-Topping Hits Reimagined with a 15-Piece Orchestra
Join powerhouse vocalist Chris Pinnella (formerly of Trans-Siberian Orchestra) with his 15-piece orchestra, complete with back-up singers and some very special guests as he returns to the Algonquin with his brand new show, "Unchained Melodies." Spanning decades, the orchestra will reimagine a variety of chart-topping artists including Neil Young, Guns N' Roses, Billy Joel, Led Zeppelin, Simon and Garfunkel, The Righteous Brothers, David Bowie and more.
Performances
Tickets
Premium: Adult $48 / Senior $45 / Student $38
Regular: Adult $40 / Senior $37 / Student $30
Event Information
"With that amazing orchestra, Pinnella takes each song into majestic territory." New York Times
"Pinnella has managed to unify a diverse catalogue of music and beautifully make it his own." USA Today
Grab your tickets in advance for this epic afternoon of music.
Sponsors
Interested in sponsoring a show at Algonquin Arts Theatre? Call 732-528-9211 for information.