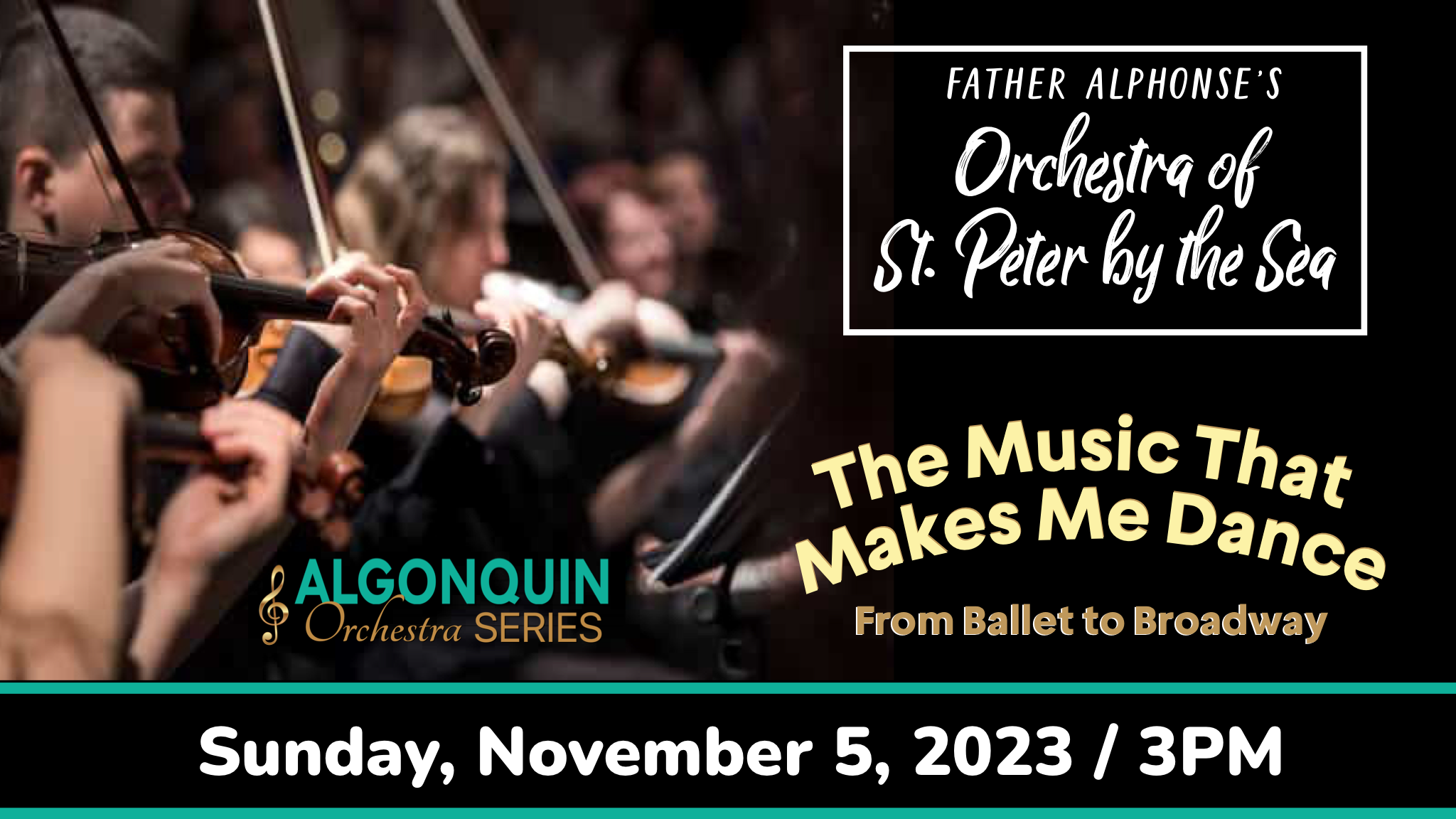 The Music That Makes Me Dance
Sunday, November 5, 2023
From Ballet to Broadway
Father Alphonse and his Orchestra of St. Peter by the Sea sweep us off our feet with an afternoon of orchestra music that inspires dance. From the ballet to Broadway, this award-winning orchestra will have you humming along, tapping your feet and standing for an ovation.
Performances
Sunday, November 5
3:00pm
Tickets
Premium: Adult $58 / Senior $55 / Student $46
Regular: Adult $45 / Senior $48 / Student $37
Sponsors
Interested in sponsoring a show at Algonquin Arts Theatre? Call 732-528-9211 for information.