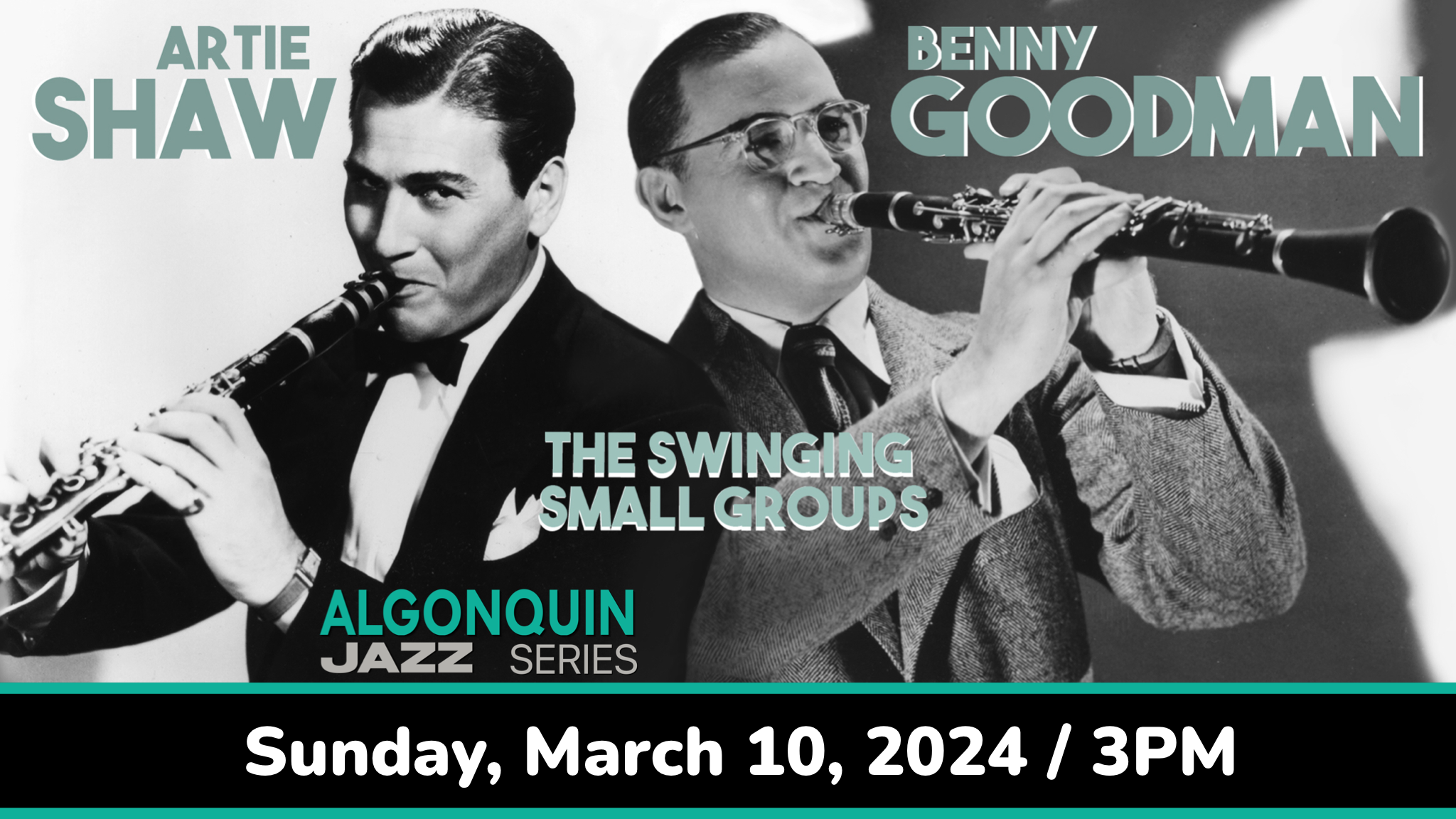 Artie Shaw & Benny Goodman: The Swinging Small Groups
Sunday, March 10, 2024
James Langton presents The New York All-Stars featuring Dan Levinson with a program of swing classics that will have all the cats jitterbugging in the aisles! Artie Shaw and Benny Goodman both tootled their clarinets in front of legendary big bands, playing hits like Begin the Beguine and Sing Sing Sing but they saved some of their best music for their small groups. Shaw's Gramercy 5 had huge hits with tunes like Smoke Gets In Your Eyes. Goodman's trio, quartet and sextet cut classics like Airmail Specia and Stompin' At the Savoy. Join us for a swingin' stroll down memory lane!
Performances
Tickets
Premium: Adult $47 / Senior $43 / Student $35
Regular: Adult $37 / Senior $34 / Student $26
Event Information
No children under the age of 4 except for Education Series performances. No babes in arms.
Sponsors
Ray and Pam Brunt
Manasquan Bank