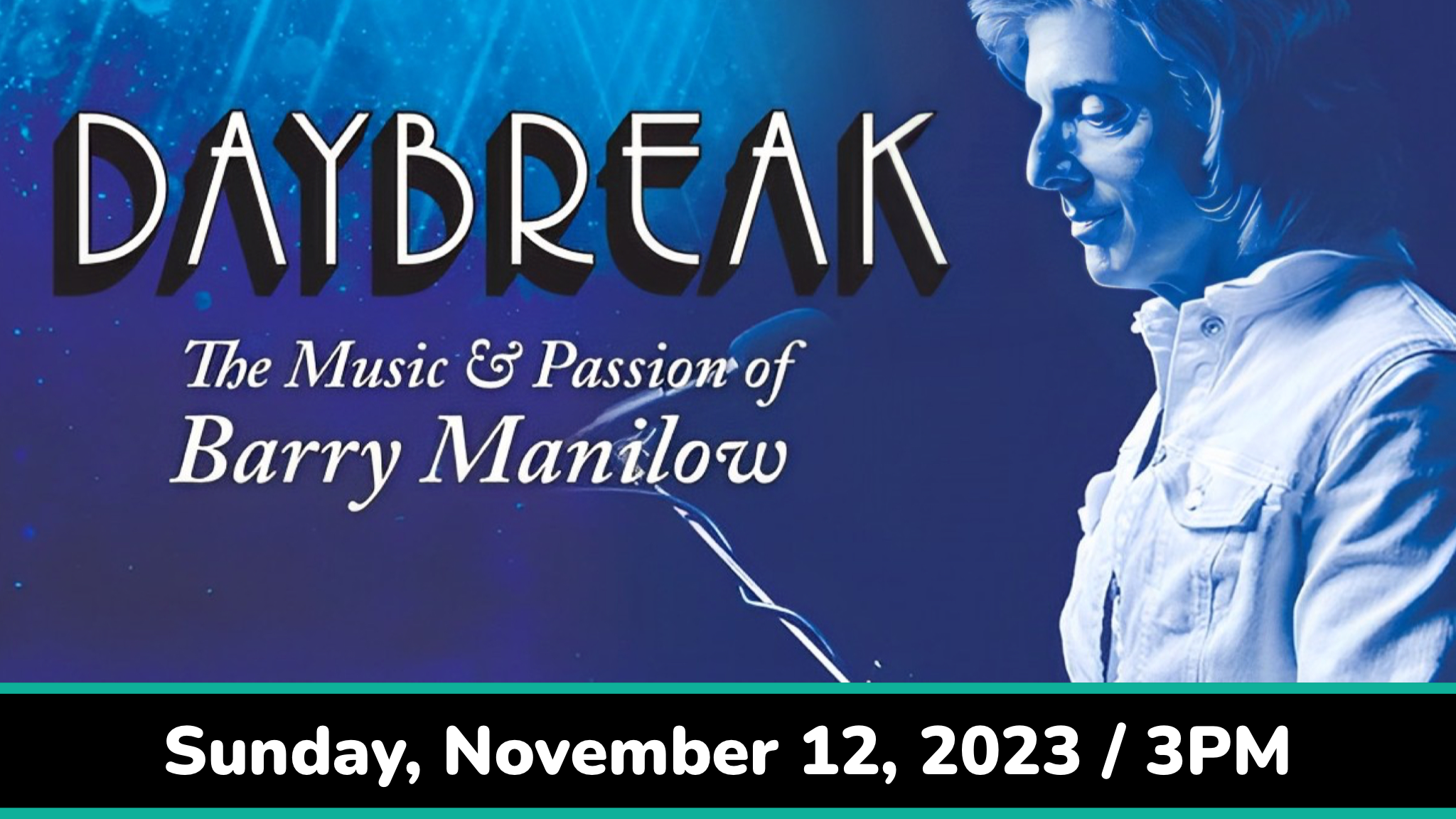 Daybreak: A Tribute to Barry Manilow
Sunday, November 12, 2023
Get ready to experience one of the most authentic tribute acts ever to hit the music scene as DAYBREAK "The Music & Passion of Barry Manilow" takes you on a musical journey back to the '70s. Fans will experience Manilow's greatest hits the way you remember them. Led by veteran musician and pianist Joe Hite, along with his 8-piece ensemble, DAYBREAK brings to life timeless classics like "Mandy," "Can't Smile Without You," and the foot stomping rhythm of "Copacabana," just to name a few.
Performances
Sunday, November 12
3:00pm
Tickets
Premium: Adult $49 / Senior $46 / Student $38
Regular: Adult $40 / Senior $37 / Student $30
Event Information
No children under the age of 4 except for Education Series performances. No babes in arms.
Sponsors