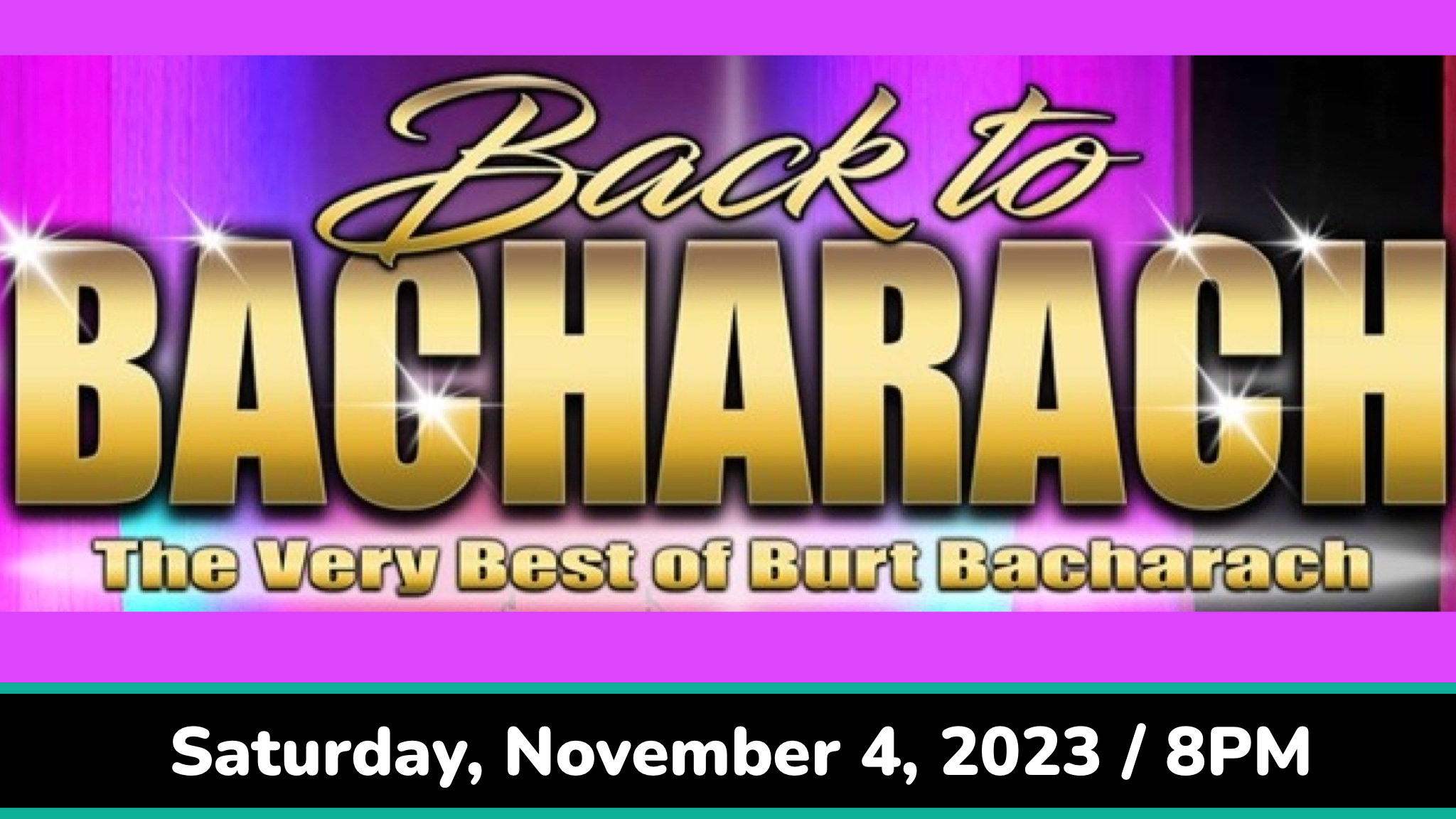 Back to Bacharach
Saturday, November 4, 2023
presented by The Christine Spero Group
This show will take you on a journey through Burt Bacharach's greatest songs and several surprises. Burt Bacharach, who is considered one of the most important composers of 20th-century popular music, composed hundreds of pop songs from the late 1950s through the 1980s, mostly in collaboration with lyricist Hal David. Travel back in time with us and experience this Bacharach tribute live on stage. Back To Bacharach is presented by The Christine Spero Group and includes musicians Christine Spero (piano/vocal), Elliot Spero (saxophones/percussion), Peter O'Brien (drums), Steve Rust (bass), and Chris Pasin (trumpet).
Performances
Saturday, November 4
8:00pm
Tickets
Premium: Adult $42 / Senior $39 / Student $31
Regular: Adult $35 / Senior $33 / Student $26
Event Information
No children under the age of 4 except for Education Series performances. No babes in arms.
Sponsors
Interested in sponsoring a show at Algonquin Arts Theatre? Call 732-528-9211 for information.